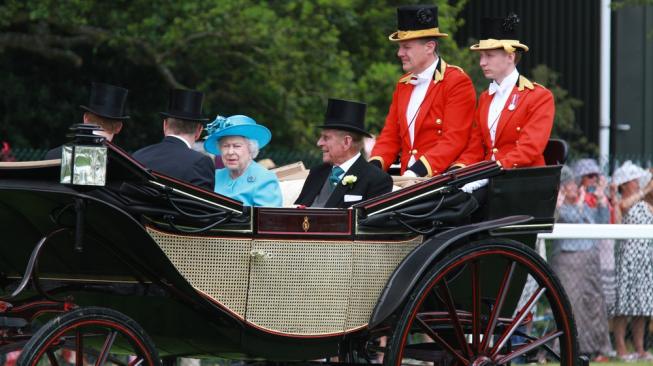 Suara.com – Sejak Natal 2018 hingga hari ini, pasangan Ratu Elizabeth II dan Pangeran Philip , Duke of Edinburgh tinggal di Istana Sandringham, Norfolk , Inggris. Salah satu aktivitas favorit sang pangeran yang juga ayah dari putra mahkota Britania Raya ini adalah menyetir. Dan pada Kamis petang (17/1/2019), ia mengalami kecelakaan jalan raya .
Dikutip dari BBC News, Pangeran Philip yang berusia 97 tahun tidak mengalami cedera. Ia tengah menyetir Land Rover , di ruas A149 dekat Babingley, pedusunan di sebelah utara kota King's Lynn, Norfolk, sebelum pukul 15.00 waktu setempat (GMT), saat mengalami tabrakan dengan mobil produksi Kia berisikan dua perempuan.
Pangeran Philip tidak mengalami luka apapun, sementara kedua penumpang Kia  harus diangkut ke Queen Elizabeth Hospital di Norfolk karena cedera sekitar lengan.
Kejadian mengagetkan ini diawali saat Land Rover keluar dari jalur, bertabrakan dengan produk Kia, lantas terguling. Pecahan kaca spion pun berserak di lokasi kejadian. Saksi mata menyebutkan bahwa warga sekitar beramai-ramai menolong Duke of Edinburgh keluar dari kendaraan. Ia berada dalam kondisi sadar, namun sangat terguncang.
Bagaimana kelanjutan penanganan polisi serta rekam jejak kepiawaian Sang Pangeran di dunia aviasi dan otomotif ada di laman selanjutnya.