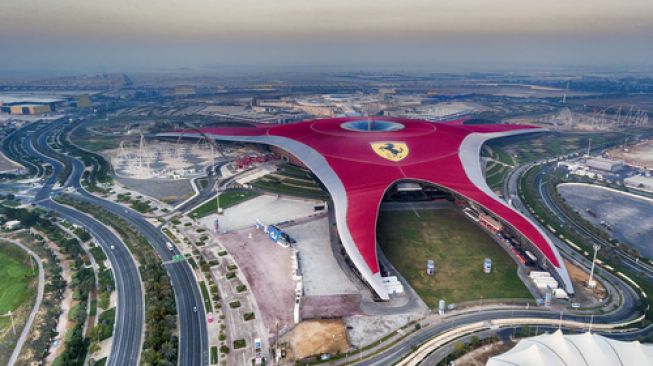 Suara.com – World Economic Forum menyatakan bahwa produsen otomotif Ferrari dinobatkan sebagai merek paling kuat di dunia.  Sebagaimana survei yang dilakukan  The Brand Finance Global 500 2019, perusahaan berlogo kuda jingkrak alias The Prancing Horse itu berhasil melampaui merek dagang dunia lainnya seperti McDonald's, Coca-Cola , dan Disney.
Tidak tanggung-tanggung, Ferrari sukses mendulang skor Brand Strength Index (BSI), meningkat tiga poin dari 91,5 menjadi 94,8 poin, dari tetapan nilai sempurna 100. Angka ini adalah tertinggi di antara 14 merek yang mendapatkan peringkat AAA+ teratas.
Sementara itu, merek otomotif lainnya yang berhasil mendekati Ferrari hanyalah BMW dan Porsche , kedua produsen ini mendapat peringkat AAA. Atau tanpa tambahan nilai "+".
"Sebagai pembuat mobil mewah terkemuka, Ferrari memiliki tingkat pengakuan merek yang tak tertandingi," kata Chief Executive Officer (CEO) Brand Finance, David Haigh.
Ia menambahkan, lambang kuda jingkrak mampu menjadi simbol yang kuat saat perusahaan merencanakan model-model baru dan menjangkau bisnis di luar industri otomotif.
Dengan perolehan prestasi itu, nilai merek Ferrari melonjak hingga 8,3 miliar dolar Amerika Serikat (AS) atau sekitar Rp 116,9 triliun. Angka ini naik sebesar 27 persen dari 2014 yang hanya 4 miliar dolar AS atau sekitar Rp 56,4 triliun.